Maemo 5 Applications
Tennix is a funny tennis game in 2D, controllable via the D-Pad or touchscreen.
Desktop Widget that allows you to search the web. Easily search Google, ebay, Dictionary.com and more.
Stock This is a simple application to show quotes from the most important world markets. It also displays graphs for a visual convenience.
Petrovich allows you send a file of your choice via Bluetooth, E-mail, or another sharing service.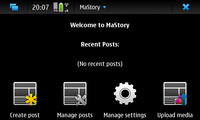 MaStory allows you to blog from your Maemo device. Right now it supports WordPress, Blogger, Livejournal and Drupal.
SEGA 8bit console emulator.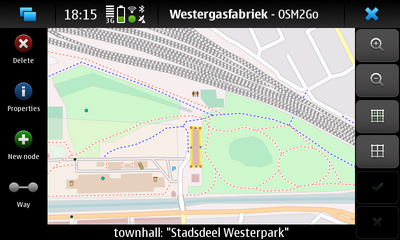 OSM2Go is a lightweight OpenStreetMap editor.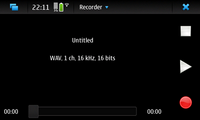 A simple, graphical utility for recording audio from microphone.
Keep track of your upcoming events quickly and easily on your desktop. It is simple to add, edit, and delete entries and each entry is customizable.
The Nokia We:Offset application allows you to easily compensate the CO2 emissions caused by any flight you take.
A very basic MooBox implementation; turn the box upside down to hear the sound of a cow.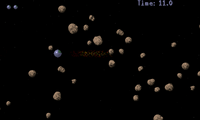 VoR is an action game where you drive a space ship and try to avoid crashing into rocks. Dodge the rocks until you die.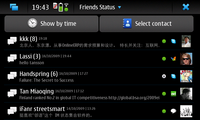 FriendStatus collects and stores IM presence status messages.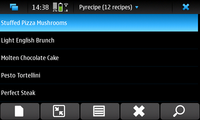 Pyrecipe is an organizer for your cooking recipes.
Enjoy lyrics while listening to your favourite music with TuneWiki, the winner of three international awards for mobile innovation.
Publish text, photos, videos, and audio directly to Facebook, Twitter, Flickr and more.
View Microsoft Word, Excel and PowerPoint 2003 & 2007 files and attachments.
Browse your friends' status updates and upload photos to Facebook using the 'Share via Service' option.
Stay connected anywhere in the world with the AP Mobile news widget for your Nokia N900.
The Amazon Widget delivers information on Amazon's bestselling products to your Maemo device desktop.